CAKES ARE OUR PASSION
WHETHER FOR WEDDINGS, BIRTHDAYS OR OTHER SPECIAL OCCASIONS WE HAVE THE PERFECT CAKE FOR YOU.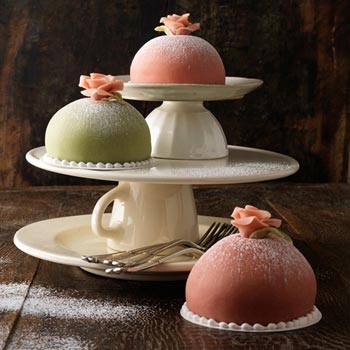 BAKESHOP CAKES USE THE VERY BEST INGREDIENTS FOR PRECISION CRAFTSMANSHIP AND BALANCED TASTE.
Our specialty is New York cheesecake in three variants: the traditional white cheesecake, marble cheesecake with a white chocolate crumb crust and fruit cheesecake with hazelnut biscotti crust and seasonal fruit. Our first customer proclaimed our carrot cake "the world's best" and we don't forget chocolate lovers, for whom Bakeshop bakes devilishly sinful chocolate cake "Devil's food chocolate cake"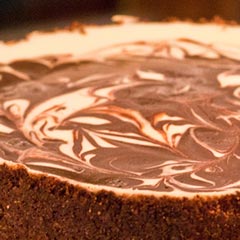 FROM OUR
CAKES OFFER
DEVIL' S FOOD CHOCOLATE CAKE with dark chocolate, rum, espresso buttercream 990,- KČ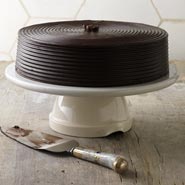 CONFETTI CAKE vanilla cake with milk chocolate buttercream, decorated with confetti 990,- KČ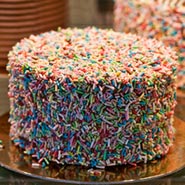 FRUIT
CHEESECAKE with strawberries and blueberries 1.200,- KČ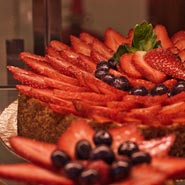 MASCARPONE STRAWBERRY CAKE white sponge with Italian cream & fresh strawberries 1.100,- KČ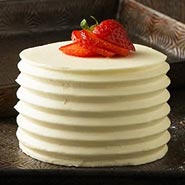 WEDDING AND BIRTHDAY CAKES MADE TO ORDER
Looking for a unique cake for your wedding or birthday party? We'll bake you whatever you desire! Contact us with your specific requirements today.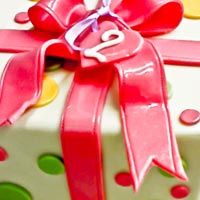 LUXURY
WEDDING CAKES
We specialise in creating bespoke wedding cakes, carefully designed in partnership with the future newlyweds and prepared using the finest ingredients. Wedding cakes can be elaborately decorated and multi-tiered or dainty and minimalist (cupcakes).
BIRTHDAY CAKES FOR KIDS
Cakes for children are the joy of each party. They are fun, colourful and imaginative. We bake children's cakes in a variety of shapes, sizes and flavours.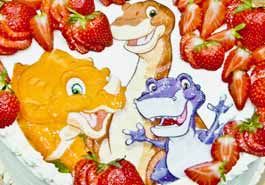 TAILOR MADE SPECIAL CAKES
Do you need special cakes for important occasions such as christenings, corporate events and anniversaries? Or would you simply like to surprise a loved one with a delicious gift? Whether your desired cake is in the shape of the company logo or displays a unique print, at Bakeshop we can do anything.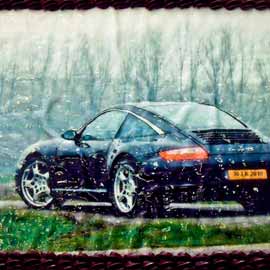 SWEET BAR
FOR YOUR PARTY
Do you love sweet treats and know your friends share your passion?
For your wedding, birthday or any other celebration we can create a "Sweet Corner" full of irresistible treats. Our specialty is chocolate and vanilla cupcakes.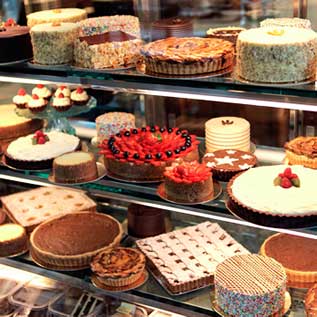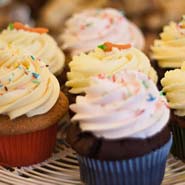 DELICIOUS HOMEMADE TARTS AND PIES
We are not only specialists in cake making. We also bake delicious pies - and not just apple! Whether you prefer a fresh fruit pie or are more passionate about rich chocolate, at Bakeshop you will always find your choice.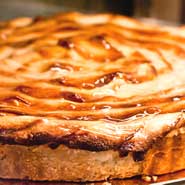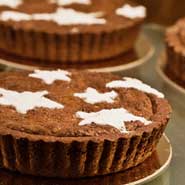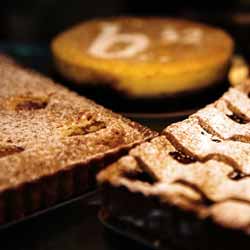 BAKESHOP PRAHA DELIVERY
We deliver to your home, office or special event. All orders over 2 000CZK are free within Prague, for distant places the delivery is
150 – 250CZK (over 15km is delivery calculated by given kilometers). For more information and special offers please contact us by mail or phone.