BAKESHOP BAKERY IS THE WORLD OF FRAGRANT HOMEMADE PASTRIES MADE ACCORDING TO TRADITIONAL RECIPES FROM ALL AROUND THE WORLD
Bakeshop bakery uses top quality ingredients in authentic recipes to produce excellent food with maximum freshness. We bake fresh bread every day. Whether you have a weakness for fresh loaves, bagels or feathery soft croissants, our wide selection of delicious pastries will definitely hit the spot.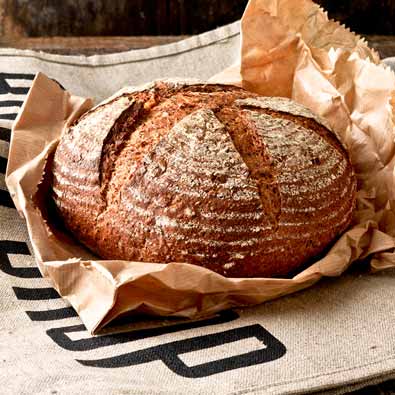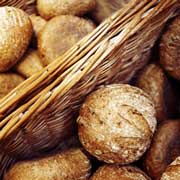 REAL
SOURDOUGH BREAD LOVINGLY PREPARED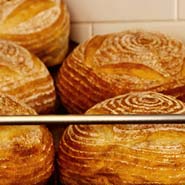 As well as baking from traditional French recipes and using high quality local flour we cultivate our own yeast called 'Berta'. We have been feeding her with flour and water three times a day for 15 years. She is treated with tender loving care because she gives our bread its unique sourdough flavour. Sourdough is delicious and, because it is natural, stays fresh far longer. Sourdough bread also takes much longer to make. The slow proofing process allows the bread to develop an intense, deep flavour.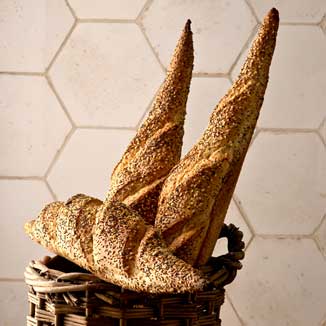 AMERICAN BAGEL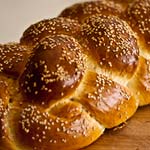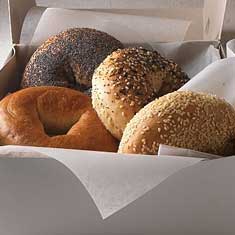 Sourdough bagels made as they were centuries ago. Eat them plain or topped with poppy, sesame or onion.
SPECIAL PASTRIES
ON THE WEEKEND
From Friday to Saturday, we also prepare special pastries including pepper, onion and cheese bread and Challah – a traditional Jewish braided bread dressed with poppy or sesame seeds.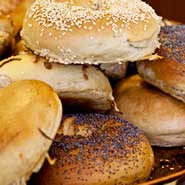 FRENCH CROISSANTS
Our fragrant butter croissants are created by rolling a dice of unsalted butter into our handmade dough, which is left to prove several times before being baked. Choose between classic Croissants and varieties with fillings.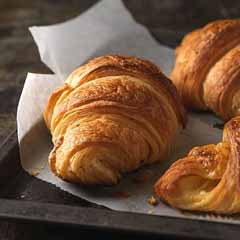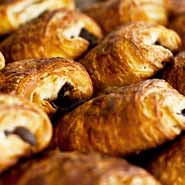 QUICHE,
IRRESISTIBLE PIES FROM FRANCE
Besides standard pastries such as sourdough bread or buttery croissants, we also bake delicious quiches with a variety of meat and vegetarian fillings.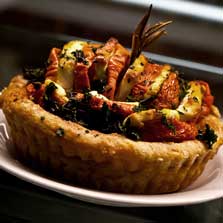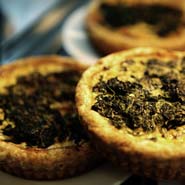 BAKESHOP PRAHA DELIVERY
We deliver to your home, office or special event. All orders over 2 000CZK are free within Prague, for distant places the delivery is 150 – 250CZK (over 15km is delivery calculated by given kilometers). For more information and special offers please contact us by mail or phone.