OUR PHILOSOPHY
TRADITIONAL RECIPES, THE HIGHEST QUALITY INGREDIENTS, MAXIMUM FRESHNESS, LOVE FOR OUR WORK AND GENUINE RESPECT FOR OUR CUSTOMERS. THESE ARE THE VALUES BY WHICH BAKESHOP SWEARS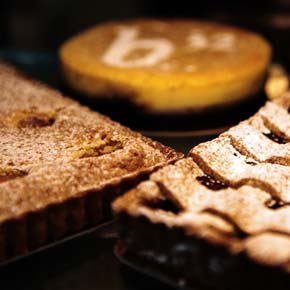 ORIGINAL BAKESHOP FOUNDRESS ANNE FEELEY IS A FOUNDRESS CHARITY BRAINS ON BIKES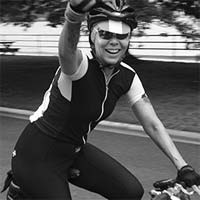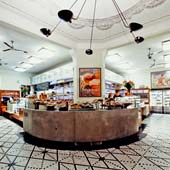 For more than 15 years we have been baking fresh bread, sweet and savory tarts, cakes and other delicious products ranging from sandwiches to salads, right here in the historic centre of Prague. This is all thanks to a unique and hardworking woman who came to Prague from the United States in 1998 and fell in love with our capital. She settled here and decided to establish an all-in-one café, bistro and bakery which she called Bakeshop.
From the very beginning, Anne Feeley championed the fundamental values of the
company and insisted on using only the highest quality products. She managed to create a place with a unique atmosphere where residents and visitors, friends and business partners could forget the bustle of the city over the smell of delicious coffee and homemade food.
This remarkable woman sadly passed away in October 2012. We are committed to remaining true to her vision, maintaining Bakeshop as you know and love it and following the values and principles that Anne Feeley espoused.
AS FRESH
AS IN GRANDMA'S KITCHEN
At Bakeshop, we prioritise freshness and quality. All our products are prepared by hand, using fresh ingredients from trusted suppliers. Every morning we source fresh seasonal fruits and vegetables at the local market. From these raw materials, we produce our own jams and marmalades, pesto, salads, soups and sandwich fillings. Perhaps the greatest attention, however is devoted to the yeast with which we bake most of our bread. We feed her regularly and call her Berta and she gives our bread its delicious and distinctive taste. Our coffee, too, is supremely fresh, prepared in collaboration with La Bohème, who roast the coffee just before delivery. Our customers know that they are guaranteed maximum freshness at Bakeshop.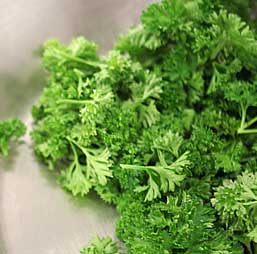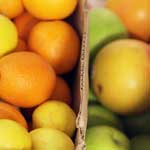 BAKESHOP IN THE COMMUNITY
As a café, bistro and bakery, providing quality food is of course our top priority. We also, however, have a wider sense of corporate responsibility and are actively involved in many charitable projects.
Bakeshop's founder, the late Anne Feeley, also founded the charity association Brains on Bikes, which aims to raise awareness of brain tumours and raise funds for research and treatment of this type of cancer.
Bakeshop also supports a number of other local and international projects including:
UNICEF, IWAP, Drop of Hope, Pink Crocodile, Broken Silence Foundation, Home for the Blind, Cfklub, Diakonia Center and more.